Assalamualaikum and hello muh gorgeous pipol!
Oh hello Novemberrrr! Pffffft. Another busy month. I think. I don't know. Too early to tell. Hahaha! So yeah let's just get into this. Here are my fave products and some more random stuff in October!

Oh and not to forget, 20k page views! OMG! Thank you so much for reading this very lame blog. Hahahahahaiusdjkasdjads. I just set up this blog in April 2015, I cannot believe it would grow so much. Biasalah... Aku bukan retis.... asdkjsadlasjdasld. Wtv. Thank you for your support guys. Really appreciate it :')
First, I wanna talk about this shampoo from Kerasys. It is the Kerasys Scalp Care Anti-Dandruff & Sebum Control. So I've been using it a couple of times now and I gotta say I am totally in love with it. You see, I have been using Head & Shoulder for so long and sometimes I do not like em at all. I love em but I hate em at the same time. It does help with my itchy scalp but it's not foamy. So I have to mix other shampoo to make it foamy. Senang sikit nak shampoo kalau tak susah nak garuk garuk kepala hohohoho. This shampoo is quite affordable jugak. Boleh tahan lama lah kot. Hoh. I will update lah nanti. LOL. So yeah I've been enjoying it a lot. Ok.
Skincare items that I have been loving this month is the Sephora Collection Triple Action Cleansing Water, The Body Shop Vitamin E Nourishing Night Cream and The Body Shop Vitamin E Overnight Serum-in-Oil. I really love the cleansing water. It takes off my waterproof mascara like so easy. I love it. Smells great... Ahhh maybe I'll do a full review on it soon. So just watch out for that. LOL. I've been enjoying these both Vitamin E range from The Body Shop. Yes, it's pricey stuff but the serum-in-oil one I got em while it was on sale. It was 30%... So... Yeah. And the Nourishing Night Cream I got it masa Merdeka Sale, 15% tu. hohoh. Anyways, I enjoy both of them together. My skin feels really supple the next morning. Love love love.
Makeup itemssss! Hahahhaa. Wasn't that much I think... Haha. So the first one I wanna talk about is the Bourjois Air Mat foundation. How can you not love this foundation. It's affordable, medium to full coverage and just perfect for oily skin. Coz it's matte. Duh. Hahaha. I love it. I can't say it enough. I did a full review on it so go check em out. LOL.
Next item, The Balm Mary Lou-Manizer. OMG. OMG. OMG. I don't know how I highlight muh face without this baby. This Mary-Lou is the bomb. I am totally in love with this. I actually try pakai balik my Sleek Face Form highlight shade and it wasn't the same. Now I cannot live without this. I know I'm like slowpoke but I'm glad I bought this even though it is kind of a splurge. But hey. It was worth it. LOVE IT.
Next I wanna talk about is the Collection Lasting Perfection Concealer. Don't get me wrong, I love my LA Girl concealer. But this one is just bomb. No wonder people are raving about it on Twitter because it is damn good. It blends beautifully but yang tak best tu shade selection tak berapa uhmmpph lah. It is kinda too light for my skintone but if you blend it into your skin, it looks okay though. LOL.
Some swatchez
Next, Sephora Colorful Blush in 01 Shame On You. Love it. I love how natural it looks on me. It is a warm pink kinda tone but I just love it. Sephora blushes are quite good actually. I really wanna try other shades. Hohoho.
Lip product! Okay, surprisingly I only have 1. Hahhaha. It was a busy month so I just stick to my fave lipsticks and I kinda like this Golden Rose Color Sensation Lipgloss because it is not sticky at all. I hate lipglosses to be honest but this one is totally different than what I have. So yeah. Recommended if you hate sticky lipglosses. It's quite pigmented too. Thumbs up!
Next item would be the Maybelline Master Liner. I bought both Black & Brown shade coz... again... You guessed it. It was on sale. HAHAHA. I love these liners sebab tak smudge LANGSUNG. Like if you did not set it with black eyeshadow pon dia takkan tercicir to your undereye. Kalau tightline pakai ni pon komfem takkan smudge. For reals. Plus takyah sharp this pencil. So yeah. That's a freaking plus kan. Hahaha. RECOMMENDED.
Last makeup item, it's the L'Oreal Mat Magique BB Veil pressed powder. It is so soft and smooth like butter. Love it. I use it to set my face after I apply concealer. Does not look cakey at all. Love it.
Random faves
Ahhh my fave segment of all. Pffft. Now onto some random faves, I have been enjoying some new tv shows and whatnot.
Quantico
- The pilot didn't really get to me but it is getting so much better episode after episode. Ahhhhhhh LOVE IT!
Limitless
- How can you not love Jake McDorman? He is just so charming in this series and Annaleigh Tipton made a cameo as his ex-girlfriend, they're like so cute together. EEEEEEEEKKKK.
Blindspot
- I didn't watch this at first sebab aku rasa macam tak best tapi sebab dia dapat full season aku terus lah konon nak try tengok. So aku tengok la. I'm fuckin hooked. Best kot. Rugi kalau hangpa tak tengok. Pi la tengok cepat. Pi pi pi pi tengok.
How To Get Away With Murder
- I fukken hate Frank. That's all I gotta say.
iZombie - Major, Major, Major. Major drama. Blegrhh.
The Flash
- EARTH TWO???????????? EARTH EFFING TWO??????
Arrow
- I cannot wait for Legends of Tomorrow.
Undateable
- This season episodes are just fucking awesome sebab dia buat live. Like seriously. It is so amazing. The characters are justttt ahhhhh everything is awesome!
Crazy Ex-Girlfriend
- This series is so weird and quirky... Rebecca Bunch is... I don't know. LOL. But it was quite fun watching it. LOL.
So I've finished watching The Office. Season 9 yang aku rasa paling hit me in the feels. Pam & Jim, ughhh. Just ugghhhh. You know I felt lost after few days aku habis tengok The Office tu. Depressed sungguh. Ughhhh
Music faves this month. Hahhahaa. Of course you guys can check out my playlist on the right sidebar here. I am in love with the Deafheaven's new album. So bomb. Lebih ganas daripada Sunbather in my opinion. Totally much better than Sunbather but I love both Sunbather and New Bermuda so yeah. But New Bermuda is totally much better. Love it.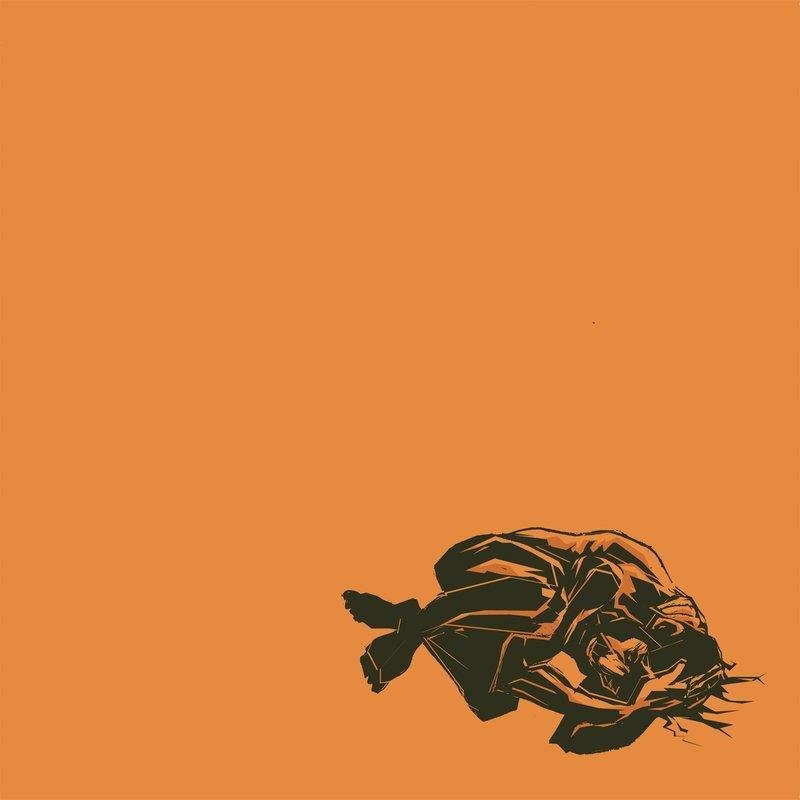 Second fave, Mokoma's older album, Luihin Ja Ytimiin. Hohoho. I don't understand a thing, but it's a great album. Totally love the guitar riffs and stuff... Ya know.

Last one, Bayside - They Looked Like Strong Hands. I don't know, you just gotta listen to it. I love it.


So yeah. That's it guys. Please share what's your fave items for October! Thanks for reading! :D